"Connecting job seekers with employers"
Hiring spree events provide the opportunity for employers to find the perfect candidates and for job seekers to explore employment opportunities.
They are hosted throughout LA County. For more information and to view past and upcoming events visit Hiring Spree LA.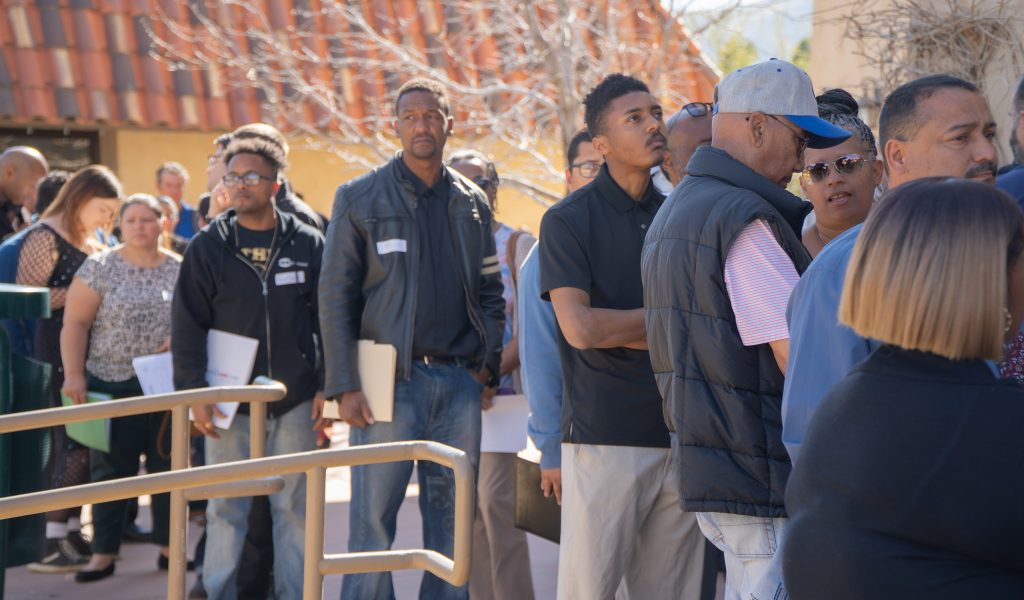 From hundreds of job seekers to dozens of employers, Hiring Spree LA hosts the best job fairs in the county. We ensure that all employers are actively hiring by screening them before attendance. We also prepare our job seekers and provide on-the-spot services for improving and printing resumes. If available, Clothes the Deal also provides adequate interview attire to close the deal!
Watch some of these videos and see what Hiring Sprees are all about.